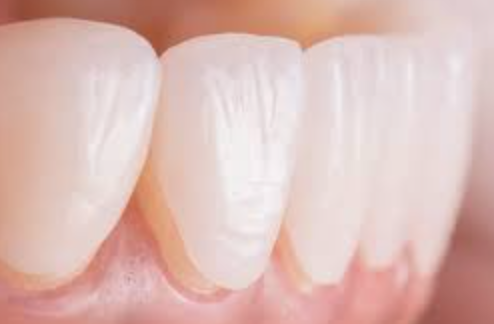 Bonding

Tooth stains, gaps, chips, and other dental imperfections can negatively impact a person's self-confidence. Fortunately, these imperfections can be fixed through dental bonding. Dental bonding, also known as tooth bonding, uses tooth-colored, composite resin materials to hide stains, rebuild cracks, and close gaps in your teeth, giving you a more aesthetically pleasing tooth shape, size, and overall appearance.


VENEERS

Veneers are another effective way to conceal cracks, chips, gaps, and misalignment in the teeth. They are also a great alternative option for hiding stains that whitening treatments cannot remove. Ultra-thin and made from porcelain shells, these porcelain veneers are designed to mimic the appearance of natural tooth enamel and match the shade of nearby teeth by reflecting light.

If you are looking for a cosmetic dentist in NYC, Park Dental NYC is the place to go. Always striving to be the best cosmetic dental office, our dental professionals offer bonding and veneers to give you a healthy set of teeth that you can proudly show when you smile.

A person's smile affects their confidence and the way they interact with the world. Your smile is your way of making a first impression and represents who you are before you even say a word. That's why it's so important that your smile looks its best. If you've been looking for a cosmetic dentist in NYC, then you've come to the right place. Park Dental NYC is a cosmetic dental office offering porcelain dental veneers, teeth bonding, tooth whitening, Invisalign and more to make sure you have the smile you've always wanted. Our dental bonding services are designed to fix imperfections in your smile, no matter how small.

We offer both single and multi tooth bonding using tooth-colored composite resin to ensure you have a gorgeous smile that lasts. In addition to our dental bonding services, Park Dental NYC also offers porcelain veneers. Our full mouth porcelain veneers are ultra thin, lightweight and easy to fit. If you are looking to fix chips and cracks, stubborn stains or an alignment issue, we can work with you to come up with the best solution, whether that's full or partial veneers or bonding. Book an appointment with us today and start working towards the smile you've always dreamed of.
FAQ
Q: What are some options for people who aren't happy with the way their teeth look? How do I know if tooth bonding and other procedures are right for me?
A: Cosmetic dentistry is there to help people who aren't happy with their smiles. Procedures like tooth bonding or veneers can help. Park Dental is an acclaimed cosmetic dentist.
Q: New York City has so many great options for dental professionals. How do I find the best cosmetic dental office NYC has to offer?
A: Cosmetic dentists need to be up on the latest trends and procedures. At Park Dental we offer the latest in porcelain veneers and specialized procedures.
Q: I've heard cosmetic dentistry can give you a big confidence boost. Who can I count on for tooth bonding and porcelain veneers in New York City?
A: It's true. Procedures like tooth bonding and veneers often give people the confidence boost they need. Park Dental is a leading cosmetic dentist in New York.
Q: Cosmetic dentistry is often about making choices for your mouth's outward appearance. Some might say it is even voluntary. Is teeth restoration considered cosmetic dentistry?
A: Park Dental NYC treats our patients according to their needs and in most cases, teeth restoration is very necessary and therefore not considered cosmetic dentistry.